Due to COVID-19 this event is being rescheduled. Date TBD. Check back for details.
Get Your Tickets
Doors Open at 9:30 am
Adults $15 / Kids : 0-3  Free / Ages 4-15 $10
All tickets include Breakfast Buffet and Egg Hunt
Visit with Easter Bunny between 10-11:30 am
Fun activities for all ages
EGG HUNT times
11:30 am  0-3
11:45 am 4-6
12:00 pm 7-10
12:15 pm 11-and up
Event Information
What should you expect?
AGENDA:
* Breakfast will be served between 9:30 am -12:30 pm
Breakfast Buffet includes Pancakes, Bacon, Scrambled Eggs, and a drink
* Easter Bunny visit between 10 am -12:30 pm
The Easter Bunny "Scrambled" will be available for pictures
* EGG HUNT
11:30 am Ages 0-3
11:45 am Ages 4-6
12:00pm Ages 7-10
12:15pm  Ages 11-and up
* Other cool stuff
COOLEST PRIZE TABLE EVER!!!
Free crafts to kill some time
COOL Chinese auction benefiting PCHA
A few cool vendors
FREE formula samples for all attendees
Bake Sale
and more  ( Keep checking back for details)
EVENT IS RAIN OR SHINE!!!!!
Bring your own bag or purchase a cool bucket from us!!
What makes this event different?
REALLY COOL PRIZES!!!!
Seriously!!! Your eggs will be filled with tickets that can be redeemed for REALLY COOL PRIZES to include: Barbies, Trucks, Crafts, Beauty products, Gift Cards, Jewelry and more.  Random eggs will be filled with Freebies from local businesses.
PRIZES FOR ALL AGES!!!!
Most Egg Hunts are for kids… This one has prizes for all ages so while parents help their kids they may find a grocery store gift card in their egg, or they can also redeem tickets for REALLY COOL adult prizes.
SPONSOR THIS EVENT
SPONSORSHIP OPPORTUNITIES ARE AVAILABLE!!!
Contact Abeer Allen at Abeer@EyeCandyFamily.com for more information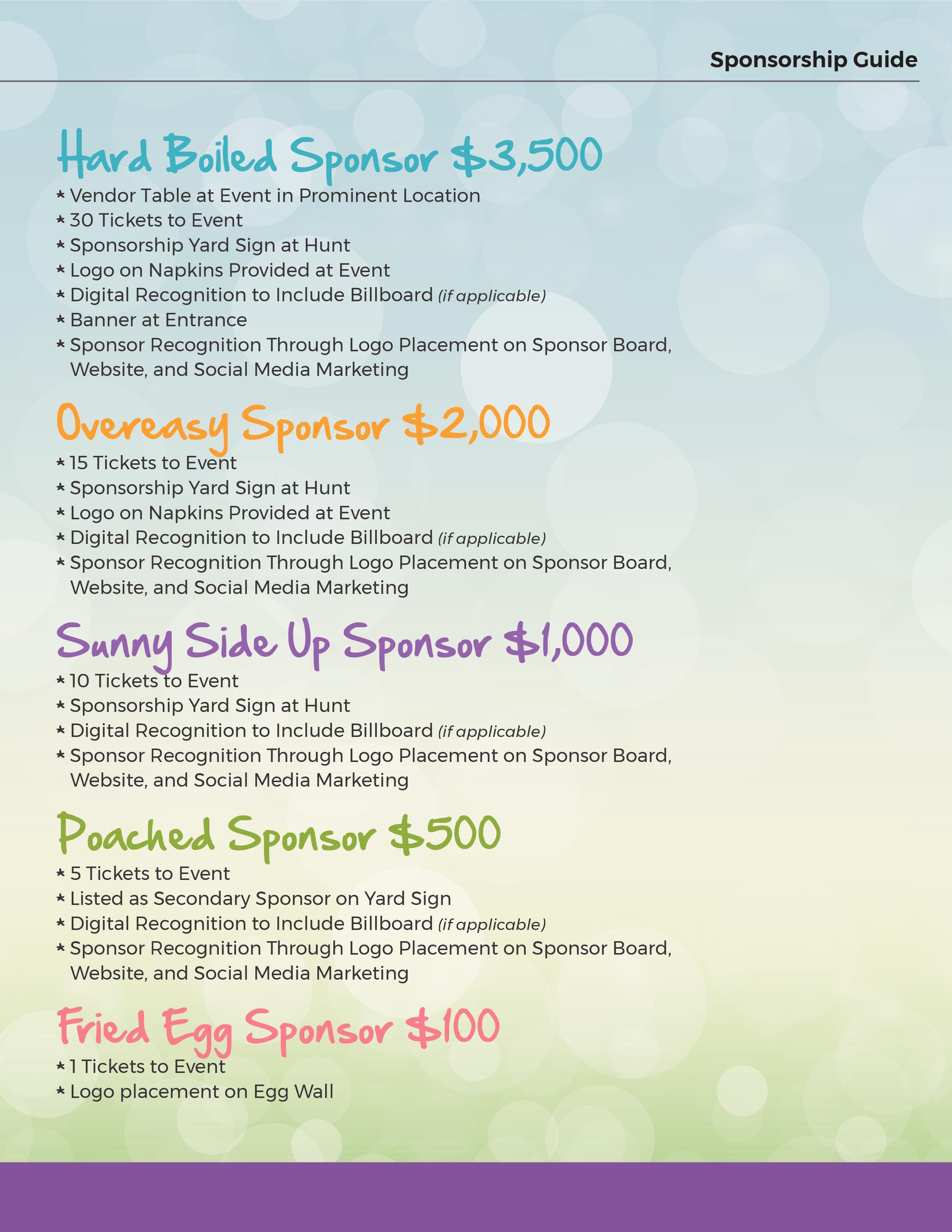 Who is this event benefiting?
Scrambled proudly is benefitting the Pediatric Congenital Heart Association!!
About PCHA

Our Mission:

PCHA's mission is to "Conquer Congenital Heart Disease."

We are accomplishing this through collaboration with patients, parents, providers, and partner organizations to improve quality and outcomes through CHD education, support, research, and awareness.

Founded in 2013, the Pediatric Congenital Heart Association quickly filled a niche as the voice of the congenital heart patient. We are both changing the national landscape and empowering patients and families, locally.

What we do:

Give Knowledge

Knowledge is power. PCHA seeks to empower patients and families by providing them with the educational resources they need to achieve the highest quality care available to them. Our programs are designed to reach the patients and parents, themselves, while at the same time address necessary changes to broader patient care systems to promote a culture of engaged patient care.

Give a Voice

PCHA seeks to amplify the voice of the CHD community to inform policymakers of the significant public health burden related to CHD. By creating a solid grass-roots foundation, we leverage this voice to successfully inform legislators, administrators, government agencies and other key stakeholders to move forward key policy changes that impact the congenital heart disease community as a whole. We also teach patients and families to advocate for themselves in their own care.

Give Hope

PCHA understands the desperate need for research to improve outcomes for patients with CHD. We work with federal agencies, medical professionals and investigators to promote patient-focused research. PCHA promotes patient engagement in research from protocol development and implementation through information dissemination.  We also advocate for robust funding mechanisms that address critical gaps in understanding of CHD.

Our state chapter program gives hope to families through direct support and education, meeting families where they are.  Through local activities like peer-to-peer support, care package distribution and education materials; we are working directly with patients, families and medical professionals, impacting one life at a time.
For More information go to https://www.conqueringchd.org