A standard Egg hunt with Legitimately cool prizes. Benefitting an amazing family!!!
Get Your Tickets
Doors Open at 11 am
Kids : 0-2 Free / Ages 3-11 $8 / 12 and up $10 
All tickets include Egg Hunt and Swag
Visit with Easter Bunny 
Access to all the Vendors
Bake Sale benefitting Wishes for Drew
Chinese Auction benefitting Wishes for Drew
EGG HUNT times
11:30 am  Ages 0-3
11:50 am Ages 4-6
12:10 pm Ages 7-10
12:30 pm Ages 11-and up
Event Information
What should you expect?
AGENDA:
* 11 am doors open and you will have access to all the vendors, bake sale, and chinese auction
Location
RADISSON HOTEL – 1150 Camp Hill Bypass/  Camp Hill 
Event is RAIN OR SHINE. It will be taken inside with inclement weather!
EGG HUNT
11:30 am  0-3
11:50 am 4-6
12:10 pm 7-10
12:30 pm 11-and up
MAKE SURE TO STAY AND VISIT WITH THE EASTER BUNNY!!!! 
Other cool stuff
PRIZE TABLE WITH SUPER COOL PRIZES.  SERIOUSLY!!! 
Each egg contains a ticket (and some candy or toy).. Redeem those tickets for some amazing prizes.
Bake Sale benefitting Wishes for Drew
Chinese auction benefiting Wishes for Drew
A few cool vendors
and more 
EVENT IS RAIN OR SHINE!!!!
In case of inclement weather the event will be taken INSIDE !
Bring your own bag or purchase a cool Easter basket /bucket from us!!
MASKS ARE REQUIRED!!!! 
What makes this event different?
REALLY COOL PRIZES!!!!
Seriously!!! Your eggs will be filled with tickets that can be redeemed for REALLY COOL PRIZES to include: Barbies, Trucks, Crafts, Beauty products, Jewelry and more.  Random eggs will be filled with Freebies from local businesses.
PRIZES FOR ALL AGES!!!!
Most Egg Hunts are for kids… This one has prizes for all ages so while parents help their kids they may find a grocery store gift card in their egg, or they can also redeem tickets for REALLY COOL adult prizes.
SPONSOR THIS EVENT
SPONSORSHIP OPPORTUNITIES ARE AVAILABLE!!!
Contact Abeer Allen at Abeer@EyeCandyFamily.com for more information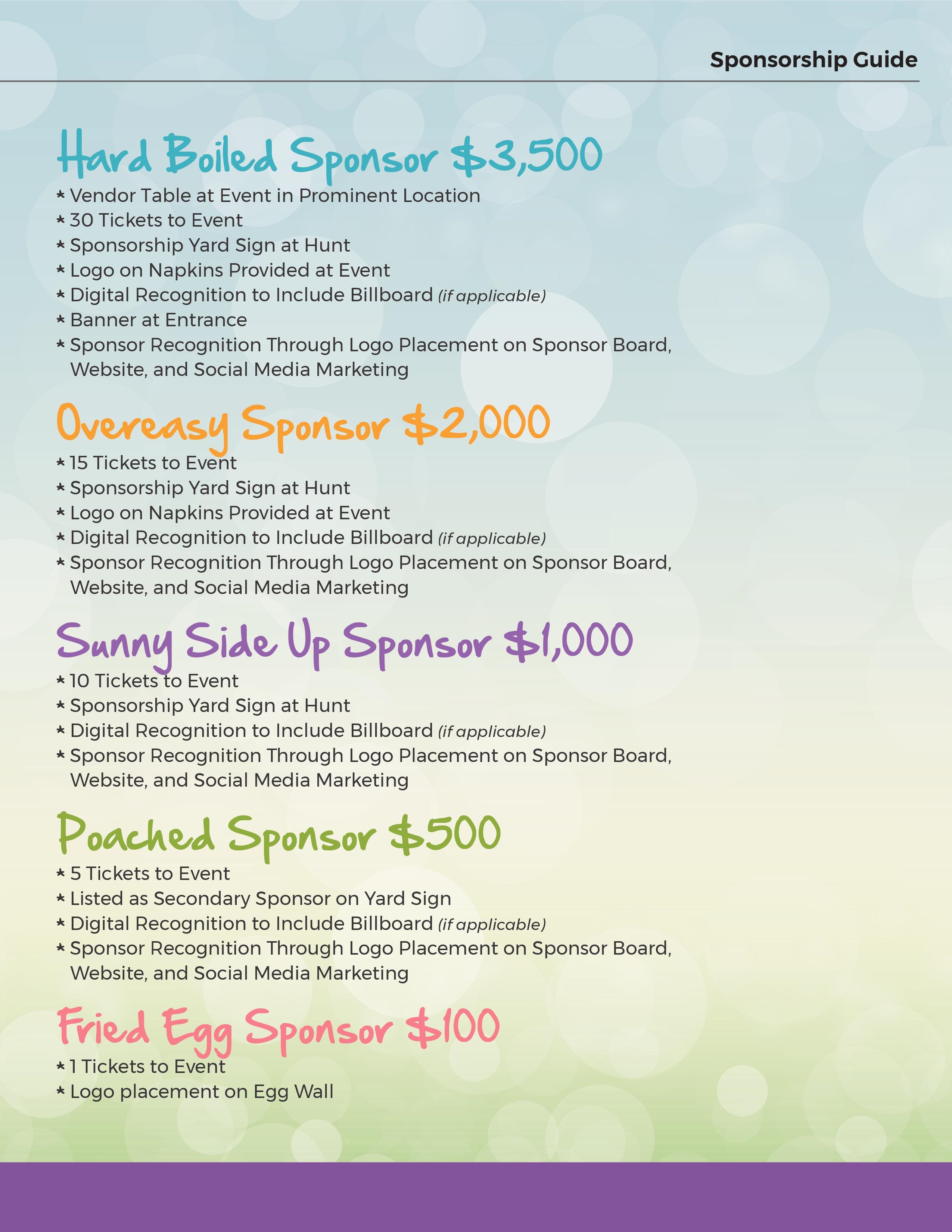 Who is this event benefiting?
Scrambled proudly is benefitting
Wishes for Drew
IT ALL STARTED WHEN:
We received the unexpected news on February 14, 2019 that our then seven-year-old son Drew, was suffering from a rare fatal genetic muscle wasting condition. Duchenne Muscular Dystrophy ("DMD") a condition primarily effecting boys, is a result of a defect in the dystrophyn gene which is responsible for creating and maintaining every muscle in the body. Without proper dystrophyn production, boys with DMD face reduced mobility, severely shortened life expectancy, and typically succumb to cardiac or respiratory issues often in their teens or early 20's.

Our tightly knit family of four was bent but not broken by this devastating news. Drew is a loving, kind, and funny little boy who has big dreams for his future. We want for Drew what every parent with a child wishes, for a healthy and happy child where the future is limitless. Wishes for Drew was born out of a necessity to provide Drew and other children fighting DMD with the best possible care and to raise financial support to fund necessary research. We believe the answer to this disease is just around the corner, but being a rare disease means that DMD does not enjoy the level of funding research into more common diseases have. Follow our journey and learn more about our amazing son and the stories of so many other incredible families fighting the battle against DMD and see what you can do to help give us all a fighting chance!
For More information go to Wishes for Drew
COVID 19
We have taken enhanced health and safety measures for you. You must follow all posted instructions while visiting SCRAMBLED. An inherent risk of exposure to COVID-19 exists in any public place where people are present. COVID-19 is an extremely contagious disease that can lead to severe illness and death. According to the Centers for Disease Control and Prevention, senior citizens and Guests with underlying medical conditions are especially vulnerable. By Singing up for our event and attending SCRAMBLED you voluntarily assume all risks related to exposure to COVID-19.
Additional Information
– All eggs have been sanitized
– All volunteers will be wearing masks/ face shields
– All toys have been sanitized
– Temperature checks will be given to all volunteers
– Vendors will be spaced 6 ft apart
– We have limited the amount of pariticpates to allow for social distancing